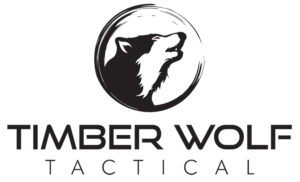 Timber Wolf Tactical was created in January 2018 by Jim Short and Colt Hinman. During much of their training together they decided that they needed to provide a new and more affordable source of tactical gear for you.
Our stippled frames and mags are not only aesthetically pleasing, they allow your hand to become one with your equipment. These grips provide unparalleled control under any circumstance. Wet, oily, or bloody, you won't lose your grip.
Timber Wolf Tactical has your back when it comes to amazing gear that performs at the range, in your home, and all through your 365.
We love our customers and welcome your feedback and suggestions. Use our Contact Us page to tell us what we're doing right or what we can improve on.
Stay informed on new products and more by following us on Facebook and Instagram @Timberwolftacticalequipment